How Paxton helps secure commercial facilities
Commercial buildings have several specific needs in terms of security and access.  Here at ESP we are a trusted partner and registered Paxton installer and have been for many years.  Our range of solutions provide a convenient way of securing offices and all types of business premises:
Ensure staff can come and go from their individual areas with ease.
Safeguard premises and assets from damage, theft, or misuse.
Integrate with other systems for straightforward building management.
Managing your building
Our user-friendly systems allow you to manage your sites from one central platform when installed on a network, making administration simple and straightforward.
Combined CCTV & access control – a comprehensive visual overview of your site, linking access events to relevant video footage (Paxton10 only).
Door/building grouping – split your site into public and private areas.
Reports – build customised reports about user events for individual doors or groups of doors at any time.
Manage multiple sites on a single system – only one server is required for up to 1000 doors and 1000 surveillance cameras (Paxton10 only).
'On the go' system management – view events and alerts remotely to your smart device with the Paxton Connect app.
Video door entry – allows you to communicate with your visitor before granting them access to your building.
Wireless door handles – a great cost-effective way to secure single or multiple doors such as storage cupboards or meeting rooms.
Setting access rights
Depending on which solution you choose, access permissions can be managed from a PC, via an easy-to-use online interface, or locally at each door. Our solutions can help you manage your site with a range of access permissions.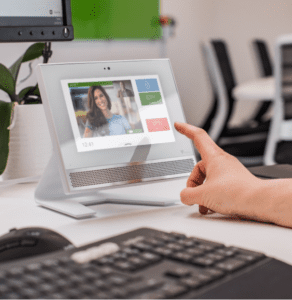 Automated security settings
The additional automation possibilities support the smooth running of your building, saving you time and allowing you to gain more from your system than just a security solution.
Roll call – set your system to generate an automatic roll call report when the fire alarm goes off. This helps to identify exactly who is safe once the building has been evacuated.
Auto expiration dates – indicate the time period a user has access to a building. Visitor cards, for example, can be configured so that their card automatically expires after one day. Contractors or temporary staff cards can be configured to have access between certain dates and times.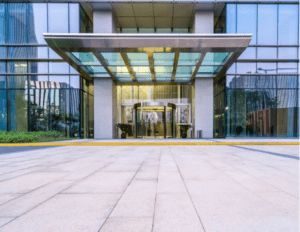 Integrating the system
Integrating with other systems can make your site more streamlined and secure.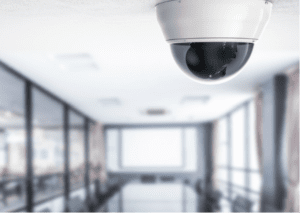 Summary
If you have a project in mind and want to discuss this further, feel free to contact us to book a 30-minute chat with one of our friendly team.