Business CCTV
ESP Projects offers commercial CCTV installation services to businesses of all sizes. We have skilled & qualified engineers that have experience of a range of CCTV systems.
Partnering with manufacturers such as Hikvision and Ubiquiti, the quality of the systems we install is impeccable. Our CCTV systems are inter-connectable with Business Alarms and Access control systems, giving you the flexibility to achieve your security goal, no matter what the security requirements are.
From our location in Sheffield, we service the entirety of the UK.  Whatever your camera system requirements, we have something that will fit the bill, both in terms of cost and feature set.  From simple, HD cameras and DVR units, right through to full PTZ cameras with automatic patrol features connected to NVR units with joysticks for control.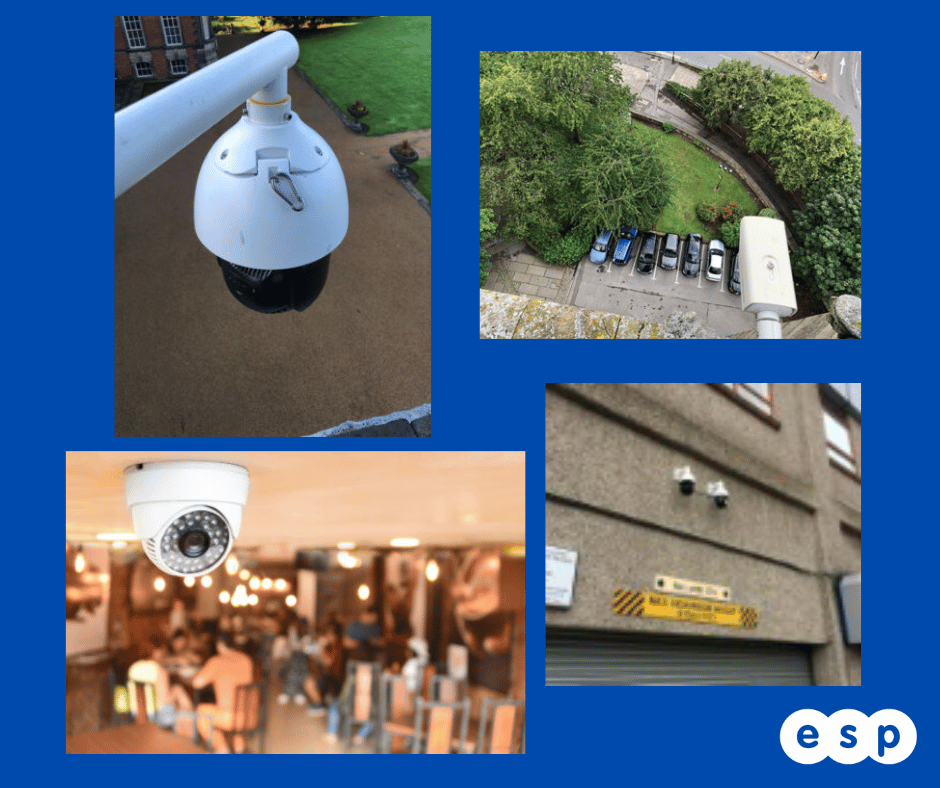 Our Business CCTV Services
ESP Projects Closed Circuit Television consultants will work with you to ensure that the right system is chosen for the right job. They will also ensure that the solution fits in with your budget. Our installation engineers (all fully DBS checked for added peace of mind) will then carry out the configuration and implementation within the agreed timescales, before handing over to our team of helpdesk and onsite support engineers.
Our helpdesk will help you to solve all problems that occur with your Business CCTV system; from loss of video to broken hardware. We also partner with a 24-hour UK CCTV and Alarm ARC monitoring service, giving you complete peace of mind should you want someone on hand to watch over your CCTV when you are not around.
Other security services offered include construction site and scaffold alarm systems.
If you would like to discuss your requirements in more detail, contact us for a quote or call us on 0330 2020118.
How Paxton helps secure commercial facilities Commercial buildings have several specific needs in terms of security and access.  Here at ESP we are a trusted partner and registered Paxton installer and have been for many
CCTV Legal Requirements Explained When it comes to installing CCTV cameras in the UK, there is a lot to think about, especially with recent updates to data protection. It can be easy to make a
Here at Electronic Security Protection in Sheffield we want to start to look at different topics each week to help strengthen your business – Today we want to look at the collaboration of security measures