Data Cabling
Data Cabling (sometimes referred to as Network cabling) provides the very backbone of your organisation's network. So many IT and Security systems rely on a stable base on which to stand, from your computer systems to telephony through to other network connected hardware such as alarm systems, CCTV, clocking in systems and even environmental control.
While wireless networks have improved over the last few years, for a reliable, fast and secure core to your network you have to look to a physical structured cable infrastructure.
How ESP Projects can help with structured cabling
ESP Projects in Sheffield has a wealth of experience in installing structured network cabling systems. From Cat5, Cat5e, Cat6 and Cat6A through to Fibre Optic cabling and Point-to-point links.
Our data cabling engineers have over 30 years of experience between them and have a wealth of techniques to ensure that the installation goes smoothly and is completed before any agreed deadline.
Added to this, we provide a 12 month no quibble warranty on any installation, to give you complete peace of mind that the work done is to a high standard. We partner with some of the UK's leading brands to ensure that both the products and the installation are second to none. Brands like Fluke, Excel, Fusion and Connectix.
Whether your requirements are to build on your existing cabling architecture, or if you are moving premises and need an entire building or office space fitting out with network points we are confident that ESP Projects can complete what is required throughout the entire project. Starting from consultancy and specification services to help you plan out what you require now and to help cater for the foreseeable future, leading to offering you a fair and competitive quote for the work agreed. through flexible scheduling right to the competition of the project, testing and commissioning your new infrastructure.
We will go the extra mile…
While ESP Projects are based in Sheffield, our installation engineers have completed work up and down the country. No job is too big or too small as our team of engineers can work individually or as part of a larger team.
Our skilled engineering team performs network cabling installations to fit around our clients' many needs, whether at the weekends to limit disruption to staff or in some cases throughout the night, we always try to go the extra mile.
Given the importance of the core of your network and all the systems that stand upon it, you need to make sure that this essential part of your network is installed and maintained properly.
Don't risk it, contact us now to find out more about this (we can supply many photos of course) and our IT support services.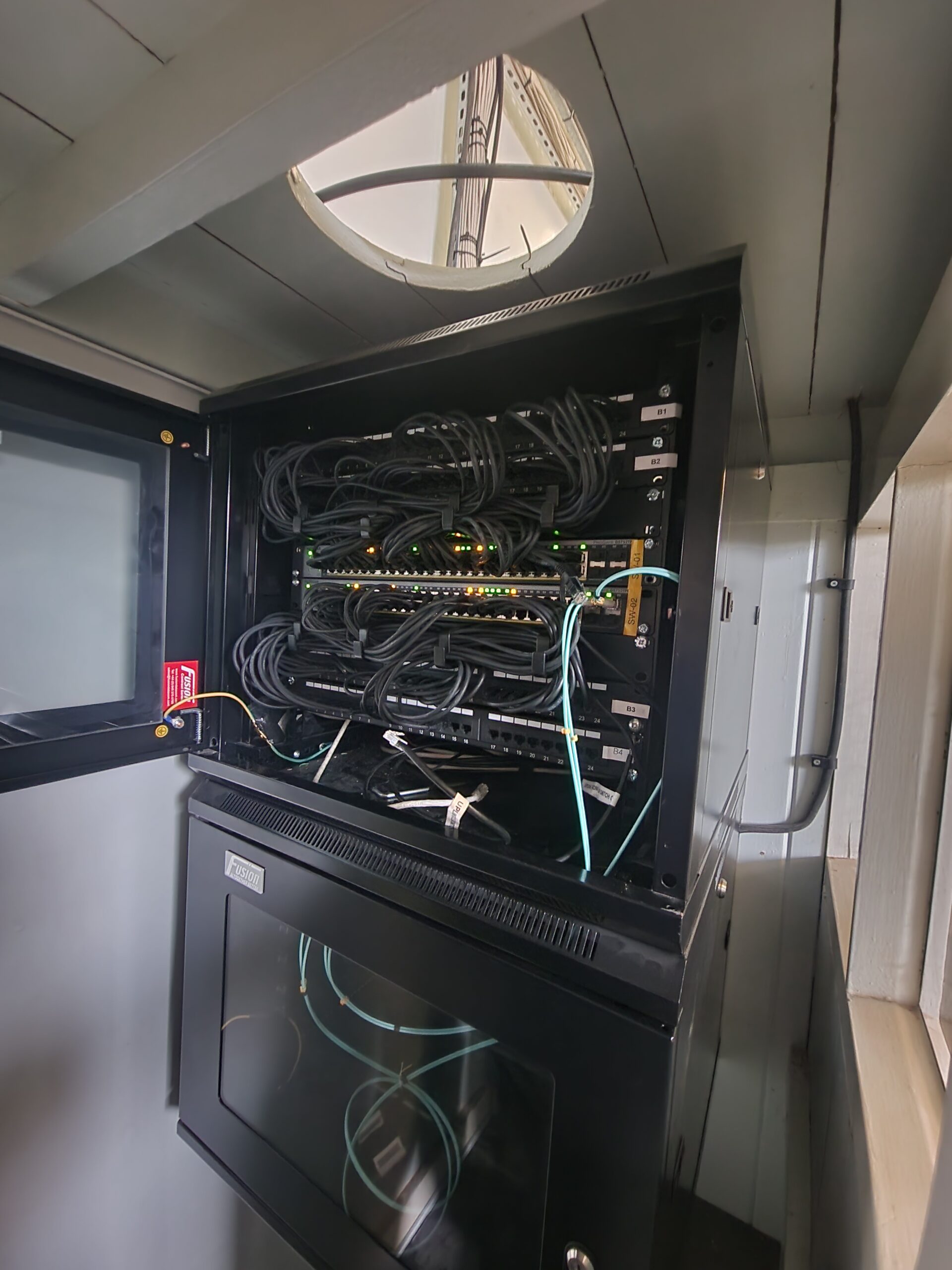 How Paxton helps secure commercial facilities Commercial buildings have several specific needs in terms of security and access.  Here at ESP we are a trusted partner and registered Paxton installer and have been for many
CCTV Legal Requirements Explained When it comes to installing CCTV cameras in the UK, there is a lot to think about, especially with recent updates to data protection. It can be easy to make a
Here at Electronic Security Protection in Sheffield we want to start to look at different topics each week to help strengthen your business – Today we want to look at the collaboration of security measures